'Zoom' from A to B for 80p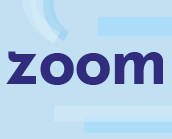 New travel pass design, same cheaper fares!
We're reminding young people to apply for a travel pass to take advantage of cheaper fares this summer.
Over 120,000 under-18s in South Yorkshire are eligible for discounted travel.
Young people are being encouraged to apply for a Zoom Under 16 and Zoom 16-18 Travel Pass to benefit from 80p single bus or tram journeys, half-fares on local trains, and access to a range of discounted 1, 7 and 28 day tickets.
SYPTE Director of Customer Services, Tim Taylor, said:
"With school holidays finally here, many of us may be looking forward to getting out and about this Summer.

"The Zoom Travel Pass range gives under-18s access to cheaper fares on bus, tram and train, as well as discounted daily, weekly and 28 day tickets that can be loaded onto the card - removing the need to handle cash.

"We're encouraging young people to apply now, to take full advantage of cheaper travel over the summer months and when they're at school, work or college in September."
Zoom Travel Pass applications are free and the easiest way to apply is online, find out more on our Zoom passes page.
Customers who can't apply online can call Traveline on 01709 515151.
The new 'Zoom' product range of youth concessionary travel passes replaces the current Zero Fare, MegaTravel and 16-18 Travel Pass designs. MegaTravel and 16-18 Travel Passes will remain valid until their expiry date, so there's no need to reapply.