Sheffield city centre changes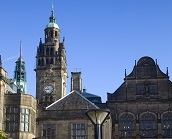 Sheffield City Council is progressing with works on their Heart of the City development - to create 1.5 million sq ft of new individually designed and repurposed buildings surrounded by enlivened streets and public spaces including a new urban park for the city.
To allow works to progress, some roads will have to be closed and with Pinstone Street already pedestrianised to aid social distancing in the city centre, further bus routes will be changed.
We've worked with bus operators and Sheffield City Council to respond quickly to these changes by diverting some city centre bus routes and providing alternative bus stops for passengers.
From the start of service on Monday 12 April, the following changes will be made:
Carver Street bus stops CA3, CA4 and CA5 will no longer be used – services using these stops will move to Rockingham street stops RS1, RS2 and RS3.
Services 10a, 95, 95a will now use stop AG11 (in the direction of West Street/University) as they'll no longer be able to use Rockingham street
If you usually use the Carver Street bus stops, please check the map below to find the location of the Rockingham street stops.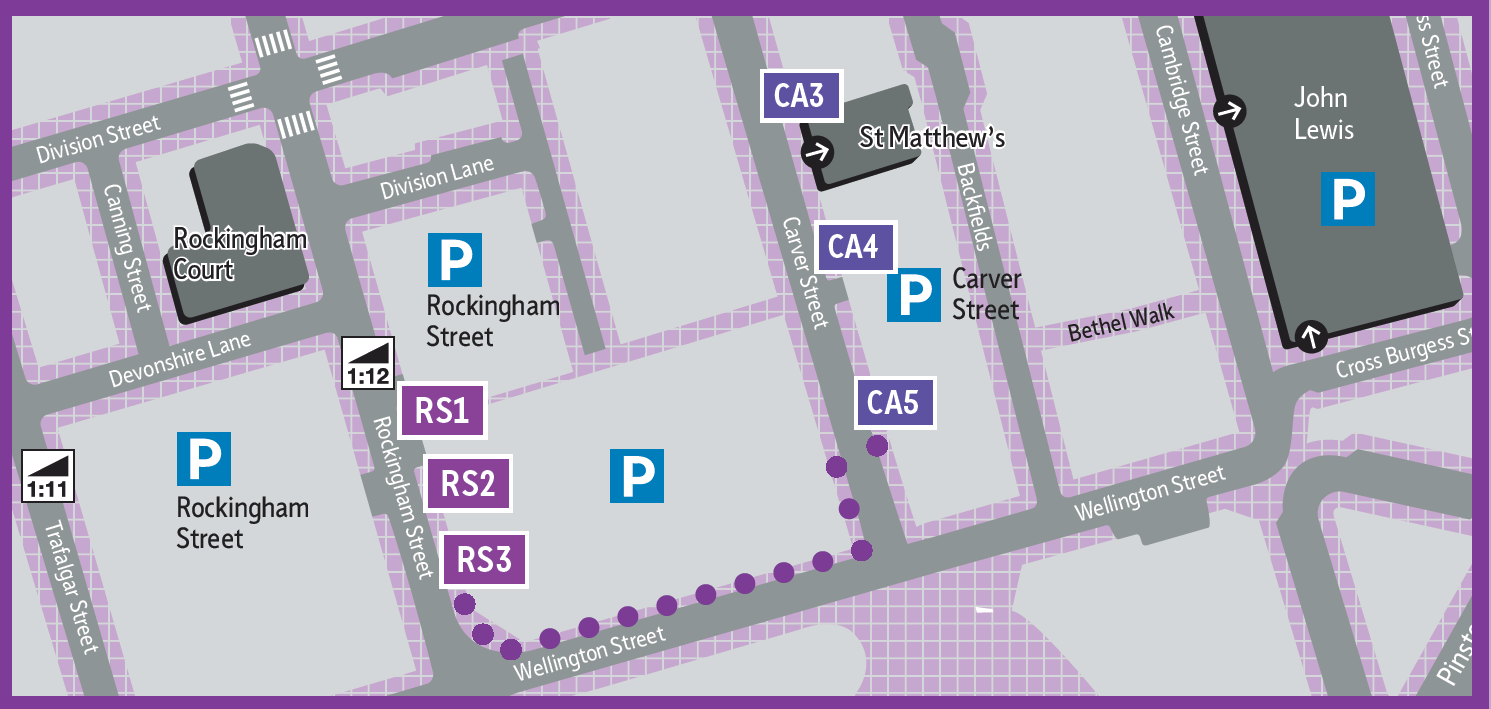 We're posting information at city centre bus stops to help you find where you can now get your bus from.
Services affected by these changes are:
6 (Powell's) towards City Centre
10a (Powell's) towards West Street/University
30 (TM Travel) towards Crystal Peaks
30a (TM Travel) towards Plumbley
51 (First) towards Charnock
52 (Stagecoach) towards Woodhouse
52a (First) towards Woodhouse
95 (First) towards Meadowhall
95a (First) towards Meadowhall
120 (First) towards Halfway
120 (Stagecoach) towards Halfway
181 (First) towards City Centre
257 (Hulley's of Baslow) towards City Centre
271 (Hulley's of Baslow) towards City Centre
X5 (First) towards Dinnington
X30 (TM Travel) towards Harthill
X57 (Hulley's of Baslow) towards City Centre
We understand that, to begin with, these changes may cause some inconvenience. If you need help with journey planning please contact our Traveline team via Twitter @TSYalerts or by phone (local call rate) on 01709 515151.